Music in Healthcare Settings
Music has health and wellbeing benefits for each participant, engaging, stimulating, and healing both minds and bodies. Music can lift the spirits, reach out to people and help to improve state of mind. Specifically in healthcare settings, Sarah uses a combination of interactive recitals in which the audience is encouraged to take part in various ways, and more informal workshops which involve a combination of music, drama and movement. Sarah is always keen to speak to people who may be interested in having musicians perform in a healthcare setting and would be more than happy to discuss any proposals. Project examples;
Music in Hospitals
Sarah is a soloist and chamber musician for Music in Hospitals, performing and touring special schools, residential homes, dementia care units, secure units, hospices, hospitals, day care units, community centres and day care organisations throughout the UK. The charity's mission is to improve the quality of life of adults and children with all kinds of illness and disability through the joy and therapeutic benefits of live music. Sarah has a large and varied repertoire list to cater for different occasions with each concert designed specifically for the needs of the patients, and programmes include interaction such as dancing, singing and movement.
'Their performance was both stylish and accomplished. The effect of the music was immediately visible, setting toes tapping and fingers drumming. The gentleman sitting next to me, said "music was the best medicine" and he was happily humming along with pieces that he recognised. For my own part, the music lifted me out of the hospital environment.'
Professional Development Manager at the RNCM, Manchester Royal Infirmary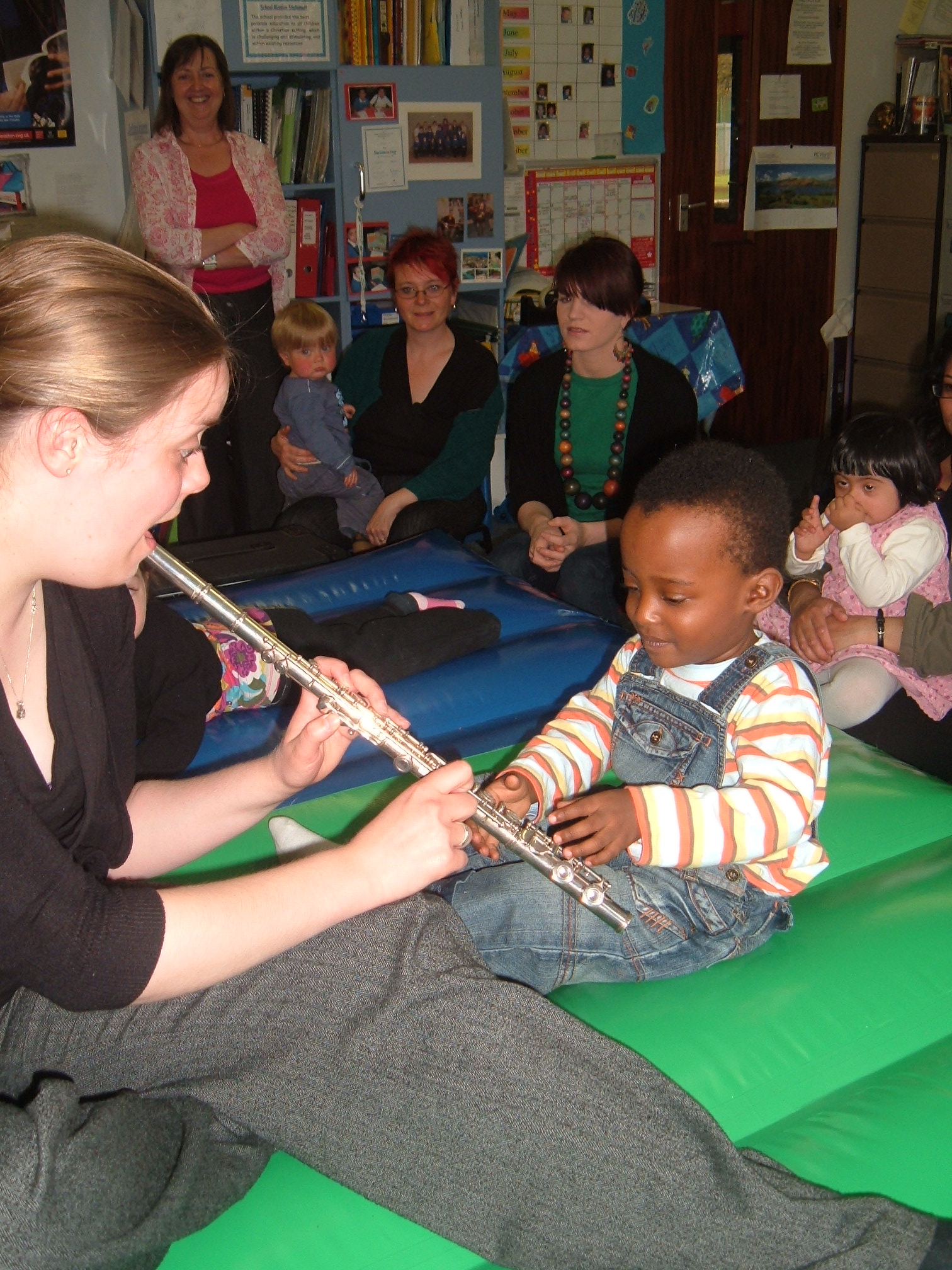 Performing at a pre-school group for deaf children and their parents
Concordia Foundation
As a soloist and animateur for the Concordia Foundation ('building bridges through music and the arts'), Sarah has performed on wards and delivered music and art workshops on the children's ward in Chelsea and Westminster Hospital, London.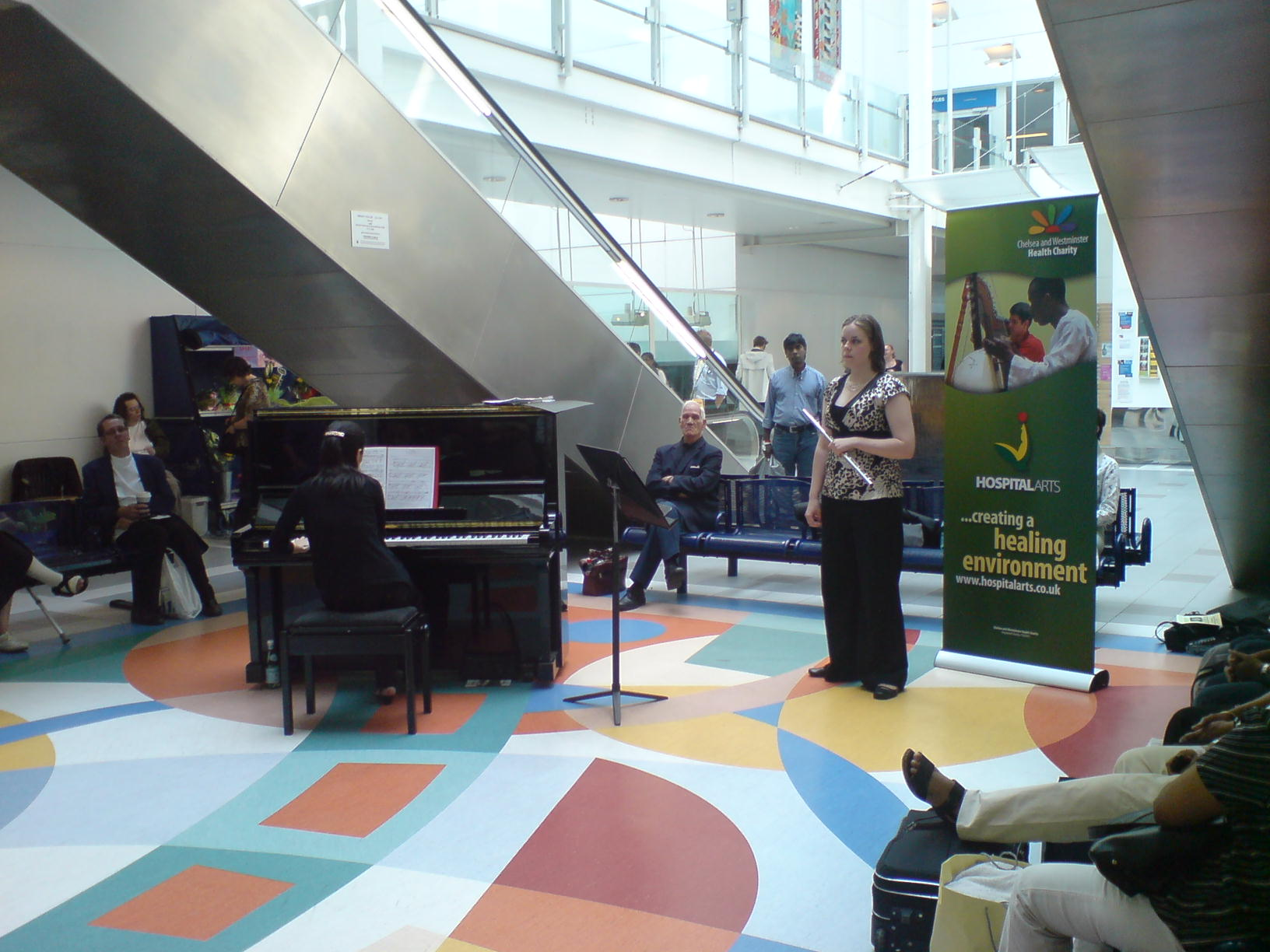 Performing at Chelsea and Westiminister Hospital