Da Capo Duo
Sarah Atter (flute), Andrew Booth (classical guitar)
Formed in September 2003 at the Royal Northern College of Music (RNCM), Da Capo Duo has firmly established itself as a versatile performing ensemble. The Duo has performed in masterclasses and studied with eminent teachers including Gordon Crosskey, Craig Ogden, Richard Davis and Karen Jones.
The duo has performed extensively throughout Britain giving over 100 concerts for many of Britain's music clubs, societies and festivals including concerts for Oundle International Festival and Lake District Summer Music. Between 2010-11 the Duo was also part of the prestigious Countess of Munster's Recital Scheme.
They have also performed with 'Lost Chord', a scheme which works with dementia sufferers on a personal level, played in hospitals in collaboration with LIME (a co-operative venture between Music in Hospitals and Live Music Now), and have delivered education work and concerts in schools.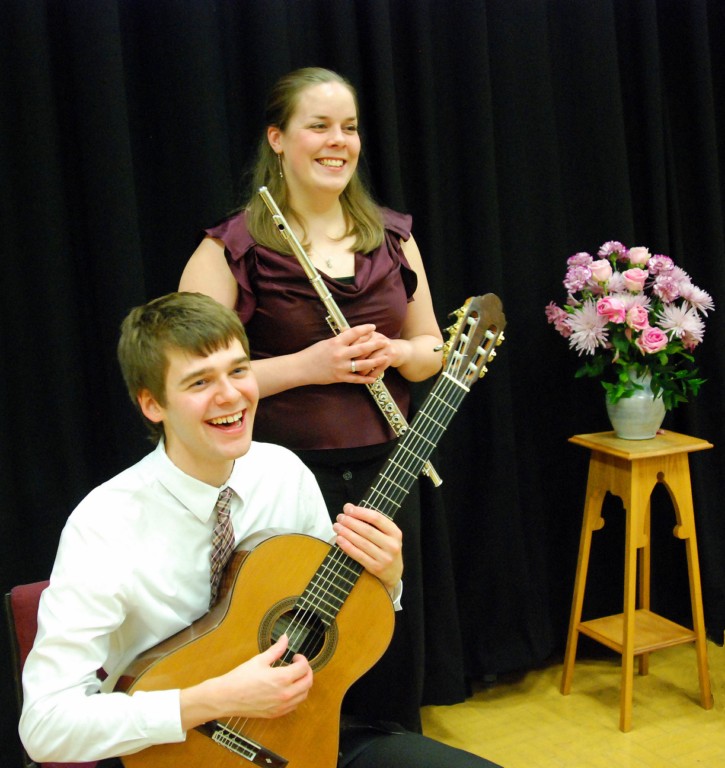 "A polished and professional young duo of outstanding potential"
Classical Guitar Magazine, August 2006
"The rapid tempo, syncopated rhythms and fiery playing left the audience stunned by
the virtuosity of the two artists."
Clitheroe Advertiser & Times, Thursday, November 19th, 2009