Music in the Community
Community Music projects provide musical opportunities for people of all ages and backgrounds, who may not always have easy access to music workshops. Projects may have a specific theme, may be linked to local issues or may simply be for the fun of making music! Project examples;
Bridgewater Hall : Gather Round the Piano
Sarah worked over five months with five community groups from across Greater Manchester – girl guides, elderly ladies, Bosnian refugees, disabled young adults, and a gospel choir – to explore their own cultural and musical ideas around the theme of 'Gather Round the Piano' and to create original works for performance at the Bridgewater Hall as part of the Piano Festival 2009.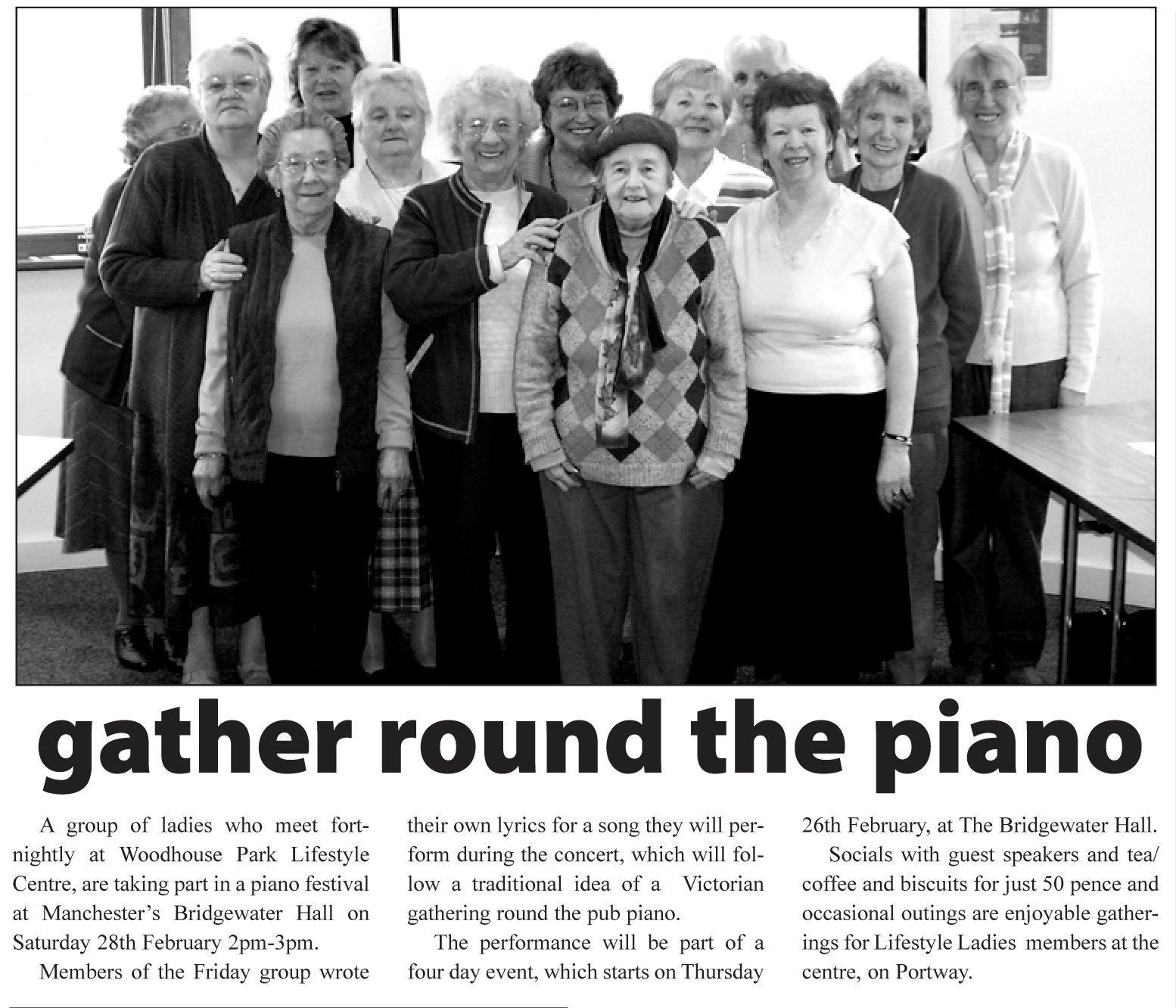 Article: Gather around the piano
Brindley Arts Centre : Going Underground
Sarah was performance artist for Going Underground, working closely with three primary schools and the Brindley Arts Centre, Runcorn, to facilitate the creation and performance of original work inspired by the new artwork of a subway regeneration project in the local area. The resulting live performance included singing, junk percussion and movement and had relevance and connection to the local area.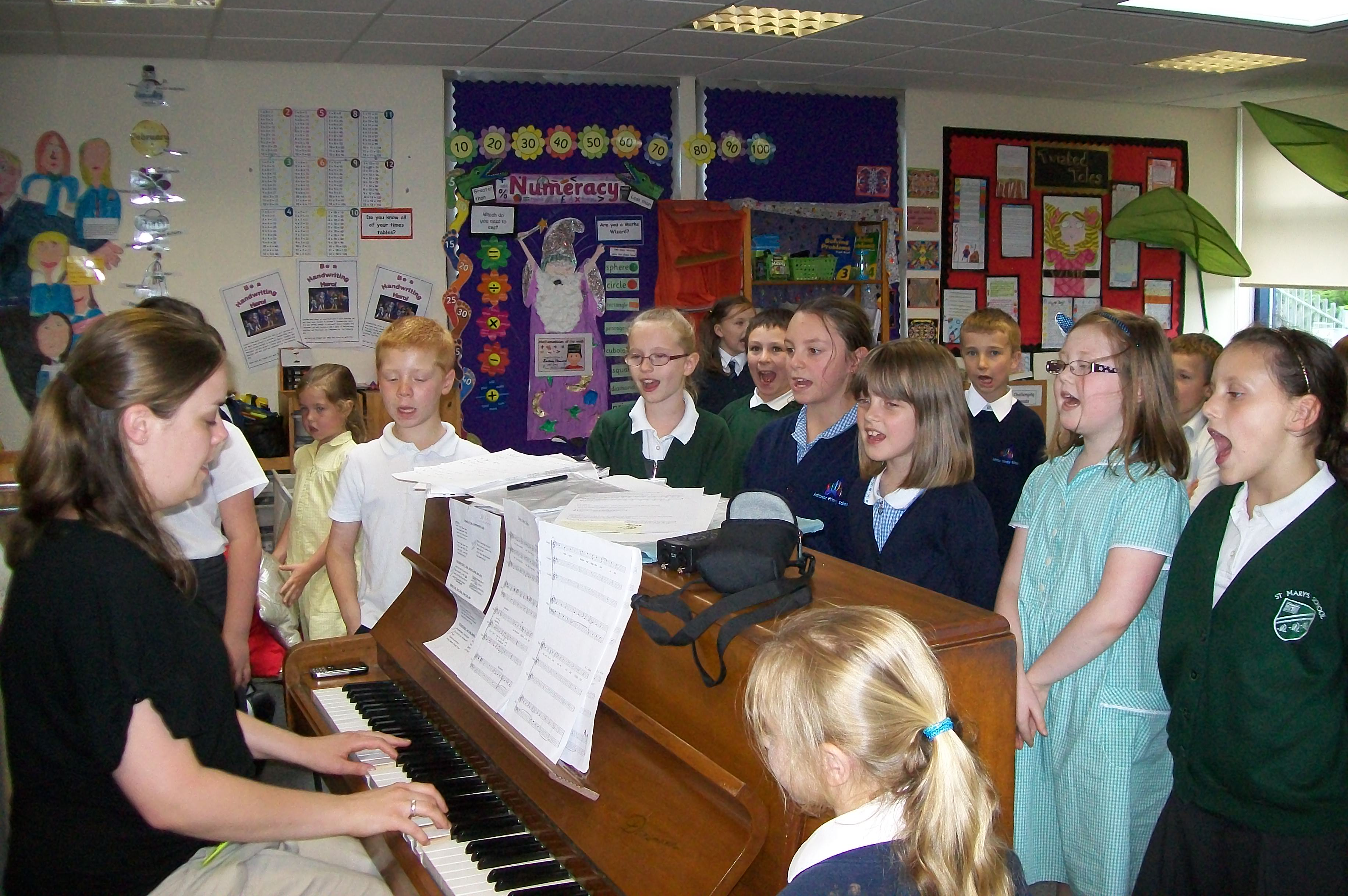 Writing and singing a new song about the subways
Buxton Opera House : From Junk to Funk! & The World of Eco-friendly Instruments
Sarah has delivered junk percussion workshops for Buxton Opera House as part of their OctoberFest Children's festival, with children aged 3-8, delivering workshops which included making percussion instruments and then creating and performing as a mini-band.
Making Instruments!
MENCAP : Christmas Project
Sarah developed and delivered a Christmas music project for MENCAP Runcorn, working over two months with SEN teenagers and their families to explore music and prepare items for their carol service. The resulting musical items included soundscapes, junk percussion, writing new lyrics, percussion and sign language.
'I liked that I could take part in everything and not feel that I was rubbish at music'
Making Instruments!